Making Your Business Stand Out
The right marketing materials can set your company apart from your competition. At Punch Garage, we live to create unique marketing pieces that showcase your brand. Whether you need a brochure, presentation folder, tradeshow materials, custom packaging and/or more, our designers will make your business and brand look great.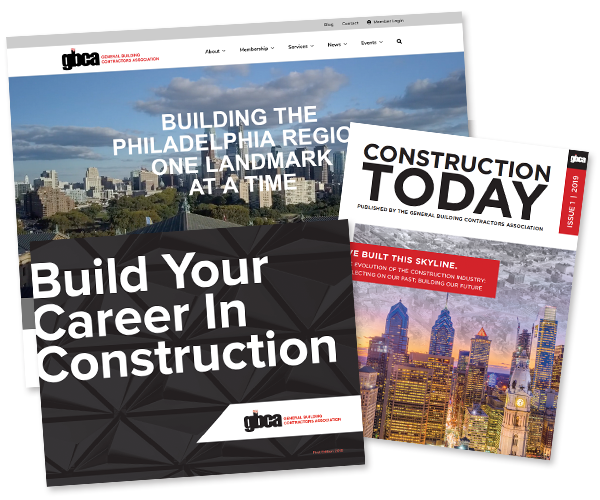 Graphic Design
We design print collateral that brings a fresh perspective to traditional advertising.
Your businesses logo and visual identity were created to be seen. Our talented design team will make sure that your company's branding comes through in every medium you channel your marketing efforts toward. At Punch Garage, we live to create unique marketing pieces that showcase your business. Whether you need a brochure, tradeshow materials, presentation folder, custom packaging or more, our designers will make your business look great.
Ad Design
We combine clever copy and eye-catching design that drives traffic and gets results.
Magazine Layout + Design
Judging a book by its' cover – unfortunately, that's what most of us do. Great design will create intrigue and interest.
Marketing Swag
Postcards, brochures, tangibles: When you want to get your name out in the physical world, we tailor your designs for your audience and product. Because everybody loves free stuff!
Package Design
Are you developing a new product that needs to look amazing, convey a clear message to your target audience, and encourage a shopper to take action? Our team of experts can design the packaging and display graphics for your product so it gets noticed and more importantly, purchased.
Brand Identity
Having a strong, recognizable visual identity can boost your company's marketing efforts. Our team provides market research, color analysis, logo design, company style guides, and implementation to make your business appeal to your customers.
The function behind a logo goes far beyond being just a pretty visual that you can add to your website or business cards. As the heart of your branding efforts, your logo should represent the essence of your company's personality.
There are several aspects that go into logo design, and they may change depending on your needs and the industry you operate in. Even so, the best logos all share five major characteristics, no matter the differences that make them unique.
Relevant
Simple
Memorable
Timeless
Versatile
These five qualities make a logo instantly identifiable, and ensure that when consumers look at it, they'll connect with your brand.